This online interactive and NBAA-approved Professional Development Program (PDP) course covers the Leadership 2 (L2) objective in entirety. The L2 objective has three sub-objectives. Each sub-objective has a video lesson, ebook, bonus audio MP3 of the video lesson, and quiz. The course includes quizzes, discussions, and a certificate of completion. Completion of this course requires approximately 1.5 hours. It does NOT need to be completed in one sitting.
Topics covered in this course:
Identify components of the goal setting process and strategies for writing goals (e.g., Specific Measureable Attainable Realistic Timely [SMART) goals, collaborative effort, industry standards and trends)
b. Develop and document the aviation department goals
c. Measure and interpret results against established criteria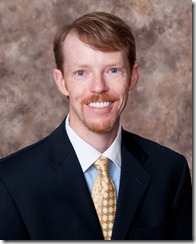 Dr. Daniel Prather, A.A.E., CAM -
Developer and facilitator of this course and creator of PDPCredit.com.
As an educator since 2006, a Certified Aviation Manager since 2013, and an NBAA-approved provider since 2014, I personally created PDPCredit.com to bring PDP courses to business aviation professionals regardless of time, travel schedules or availability. These online courses are available when you are! More courses will be rolled out in the near future, so please bookmark us! Reach out with any questions or comments! Lifelong learning is easy with PDPCredit.com.
Contact us!
Email: [email protected]
Instagram: @drdanielprather
FB: @pdpcreditcom