Coaching with Dr. Prather, A.A.E., CAM
As a member of the NBAA PDP Review Committee since 2009 and a Certified Aviation Manager since 2013, Dr. Prather enjoys conducting both face-to-face and online training for business aviation professionals. Clients have included NBAA, HAI, and AAAE. He has authored two industry textbooks: Airport Management (published by ASA) and General Aviation Marketing and Management (published by Krieger). Past President of the University Aviation Association, Dr. Prather believes in the value of educating and real-world training.
His goal is to make your CAM exam study process more effective. He will serve as a coach, mentor, and cheerleader as you prepare to successfully complete the NBAA CAM exam. Whether you only require one coaching session or 25, Dr. Prather will tailor each session to your needs. He is here is answer questions, help you better understand the CAM domains and sub-objectives, and explain how to study the primary and secondary references. He can also discuss test taking strategies to reduce anxiety and enhance confidence.
All coaching sessions are live and one on one. Only you and Dr. Prather will participate in each session. WebEx or Zoom will be used to enable both participants to have a fully immersive coaching session.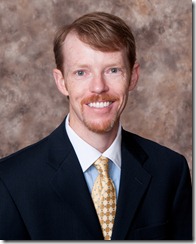 Meet your coach:
C. Daniel Prather, Ph.D. D.B.A., A.A.E., CAM
Dr. Prather, A.A.E., CAM is a full-time educator and trainer, having been responsible for the safety and security of Tampa International Airport for 10 years. For more than eight years, Dr. Prather served as Assistant Director of Operations at Tampa International Airport. He has been a full-time educator and industry trainer for the past 14 years.
He founded PDPCredit.com in August 2020 to support the continued professional development of business aviation professionals. By making lifelong learning easy, Dr. Prather is supporting the professional growth of business aviation professionals around the world.
His new coaching service is a premium service designed for those who desire 1 on 1 support as they prepare for the NBAA Certified Aviation Manager (CAM) exam. Although he makes no guarantees regarding your success with the NBAA CAM exam (of which he has no control or affiliation), he does promise to assist you in your studying and enlighten your efforts.
Your intake form has been submitted. Check your email for a copy of your responses. If you're accepted, you'll receive an email with a link to checkout.
Frequently Asked Questions
Can I get a refund if I'm unhappy with my purchase?
If you are unsatisfied with your coaching, reach out to us to see if your purchase is eligible for a refund. Each coaching session is billed for separately, with recurring payments every two weeks.
As stated in Teachable's Terms of Use, Coaching IS NOT covered by Teachable's 30-day student refund policy.
How do I schedule my appointment?
Upon purchasing coaching, you'll receive further instructions on how to book a time for your appointment.
How often will coaching occur?
Dr. Prather will meet with you once every two weeks for one hour.
How will coaching occur?
This is live one on one coaching with Dr. Prather via either Zoom or WebEx (Dr. Prather's preferred platform will be clear to you before your first coaching session).


How many coaching sessions are included?
As few or as many as you like! Our goal is to make sure you are confident and prepared for the NBAA CAM exam. Each coaching session is paid for separately. You may cancel anytime you like!